About Magda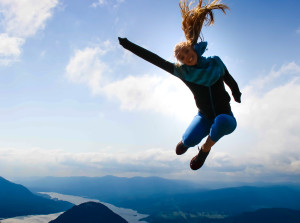 Hi, I'm Magda!
I live in Portland, Oregon and am proud to call the Pacific Northwest my home. I have a B.S. in Science and have studied everything from horticulture and the life sciences to anatomy & physiology, nutrition, and exercise science. Occasionally it shows, as I can be a total nerd at times. (Case in point: I have been known to make bar graphs of my tomato yields and I always try to find ways to slip scientific factoids into my blog posts.)
I really like to cook, garden, and practice yoga. I also love to hike and camp and live outdoors, and to take photographs while I'm at it. I'm obsessed with mountains and alpine lakes, sunsets, sunrises, and clear starry skies.
I believe that kindness and simplicity are underrated.
I'm enamored with my dog Laika, who I adopted in June of 2015 – she's my best friend and adventure buddy.
My favorite things include herbal teas, postcards, library books, and baby animals. I've been dreaming about thru-hiking the Pacific Crest Trail for almost a decade and am working on finally making it a reality. (2019, baby!) My ultimate dream, though, would have to be ditching it all someday to travel to some of the world's beautiful places. (I'm working on this one too!)
I'm currently on a mission to live the fullest life possible and to enjoy every minute of it. I'm actively living my manifesto with Project Delici8, an eight-year quest to fully immerse myself in the things that matter most.
About the Blog
Read more about the blog and the philosophy behind it in the following posts:
What It Means to Deliciate in Life
I Deliciate: The Manifesto – How to Live a Life Worth Living
Project Delici8: An 8-Year Quest to Live My Manifesto
I Deliciate on Instagram