I've always been a little bit disturbed by the fact that so many people these days diet. I just don't believe that anyone can have a healthy relationship with food by counting calories or denying themselves certain foods. Choosing whole, healthy foods should be a habit and a lifestyle, not a temporary diet or short-term fix. Otherwise, it's just not sustainable. But there seems to be a new fad diet every year, and they all focus on restricting something – or, in most cases, many things – for the sake of health or weight loss.
I'm no stranger to dietary restrictions. I was forced to adopt a completely gluten-free diet as a result of being diagnosed with celiac disease over 15 years ago. In addition, I choose not to eat animals and have been a vegetarian for about 10 years. Over time, I've found myself moving more and more toward a plant-based diet for a number of reasons, from overall health and nutrition to animal welfare and the environmental impact of what I eat. I can definitely see how many people may view my diet as very restrictive.
But I've been eating this way for a long time now, and I've never felt deprived or undernourished or like I've been missing out on anything. And I'm healthy and happy, and I love the way that I feel when I eat clean. Because that's exactly how I try to eat and how I see my diet: clean, whole, healthy foods that nourish my body and satisfy my cravings.
That being said, I'm not a certified health nut. Nutrition is very important to me, but so is enjoying what I'm eating. I believe that allowing one's self to indulge in delicious food is a crucial part of a healthy lifestyle. Yes, even when that food doesn't even come close to resembling a health food.
I don't eat fast food, and I try not to buy junk. I really do make an effort to eat healthy, but I'm also not afraid of sugar or oil or salt or carbs. I believe that home-cooked meals made with whole, unprocessed ingredients can't help but be healthy. While I won't hit up a drive-thru for fries, I will certainly make a batch in my oven when the craving hits. And never do I let myself feel guilty for it.
Instead, I try to savor what I put in my mouth. I try to let myself fully engage in and enjoy the experience of preparing and eating food. That's what I believe it means to deliciate in what you eat.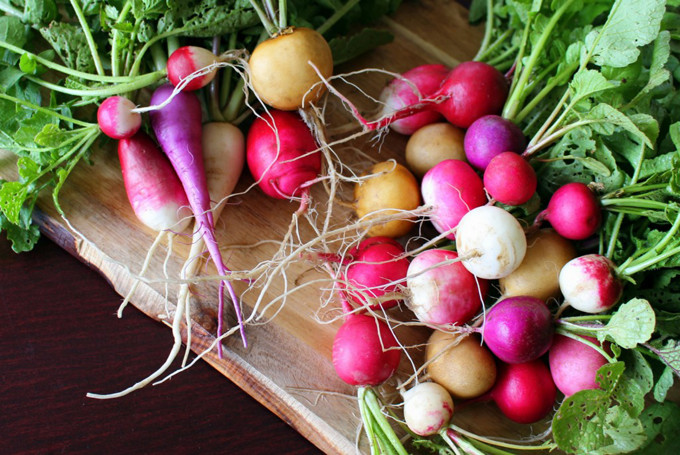 This year, 2016, is the first year of my Project Delici8 – the year of food. This year, I'm going to really delve into what it means to Eat Good Food.
I've made a resolution (taken straight from my bucket list) to cook something every single day this year. If you want to see what I'm cooking up, follow along on Instagram or Twitter, where I'll be posting a photo each day to keep myself on track.
Other goals for the year: In addition to cooking more, I'm also going to try to eat healthier and to read more about food and nutrition. I want to explore more of the restaurants and eateries in my area, buy and eat more food that is local and in season, and get back to growing some of my own produce at home.
I'd love to inspire others to cook more, to eat healthier, and to think more about what goes into the food that they choose to eat. I'm hoping to publish at least two recipes a week on this blog, write more about the food issues I care about, and take on some fun food challenges along the way.
So follow along, join in, leave a comment, and stay tuned for more… Here's to a year of good food, good health, and good times!