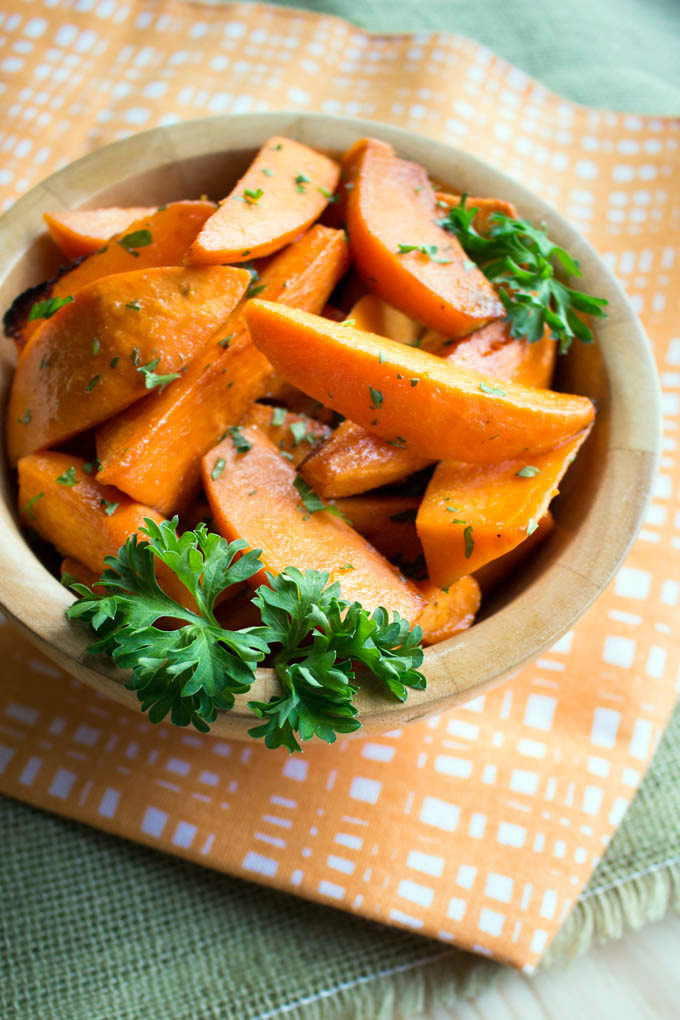 I have made these sweet potatoes probably like three times in the past month. They are delicious. Inspired by traditional Cuban flavors, the combination of fresh-sqeezed orange juice with lime juice, garlic, and cumin is a total winner in my book.
While these take a little while to cook in the oven, they're super easy to make and they take hardly any active prep time at all. And they hold up really well in the fridge, so they're one of those make-ahead sides that you can cook up once and then pack with lunch all week long. I sure have been doing a lot of that lately. Good thing they go with just about anything! Tacos? Bean and rice bowl? On top of a big ol' salad? Yes please.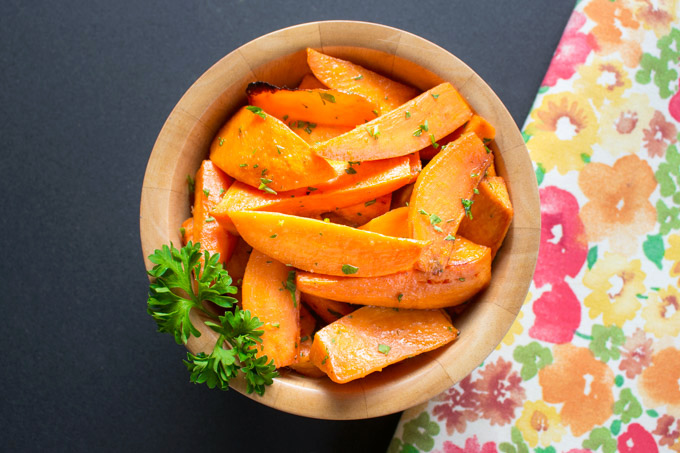 And good thing they're so good for you too! They're vegetarian, vegan, paleo, and kid-friendly, so they'll please even the pickiest eaters. You just won at dinner. You're welcome.
Most of us know that sweet potatoes are loaded with beta-carotene. They're one of the best sources of vitamin A out there! But get this… New research has found that the antioxidants and phytonutrients specifically found in sweet potatoes may be able to lower the potential health risk posed by the free radicals and heavy metals (such as mercury and arsenic) that we're exposed to every day! So eat your sweet potatoes!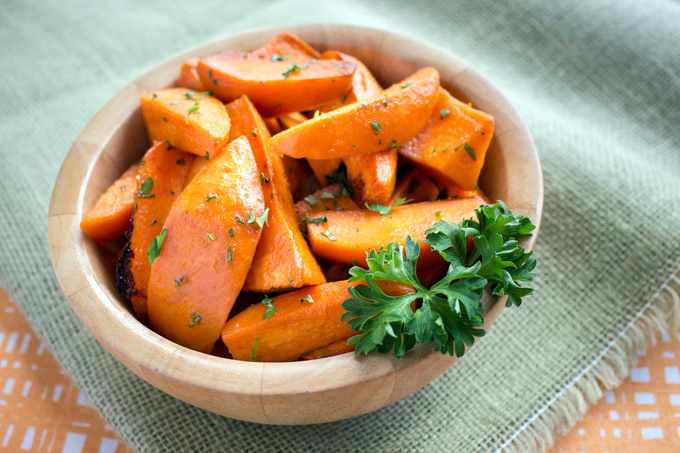 Oven-Roasted Orange-Lime Sweet Potatoes
Oven-roasted, Cuban-inspired sweet potatoes dressed with orange and lime juice, seasoned with garlic and cumin, and topped with fresh chopped parsley. These are a delicious side that can served hot or cold and go with just about anything!
Author:
Magda | ideliciate.com
Ingredients
3-4 sweet potatoes (about 2 pounds)
1 large orange, juiced
1½ tablespoons lime juice
1 teaspoon garlic powder
½ teaspoon ground cumin
½ teaspoon salt
fresh chopped parsley to garnish**
Instructions
Preheat oven to 425 degrees Fahrenheit.
Peel and cube the sweet potatoes and place in an oven-safe casserole dish.
Mix remaining ingredients together, then pour over sweet potatoes. Toss gently to thoroughly coat.
Cover with aluminum foil that has been pierced to allow steam to escape. Roast for 30-60 minutes until tender, gently tossing sweet potatoes every 15-20 minutes to redistribute dressing.*
Remove from oven and toss with freshly chopped parsley before serving.
Notes
*Short on time? Chop your sweet potatoes into smaller pieces and they'll cook faster!
**You can substitute fresh cilantro for the parsley if that's more your style!