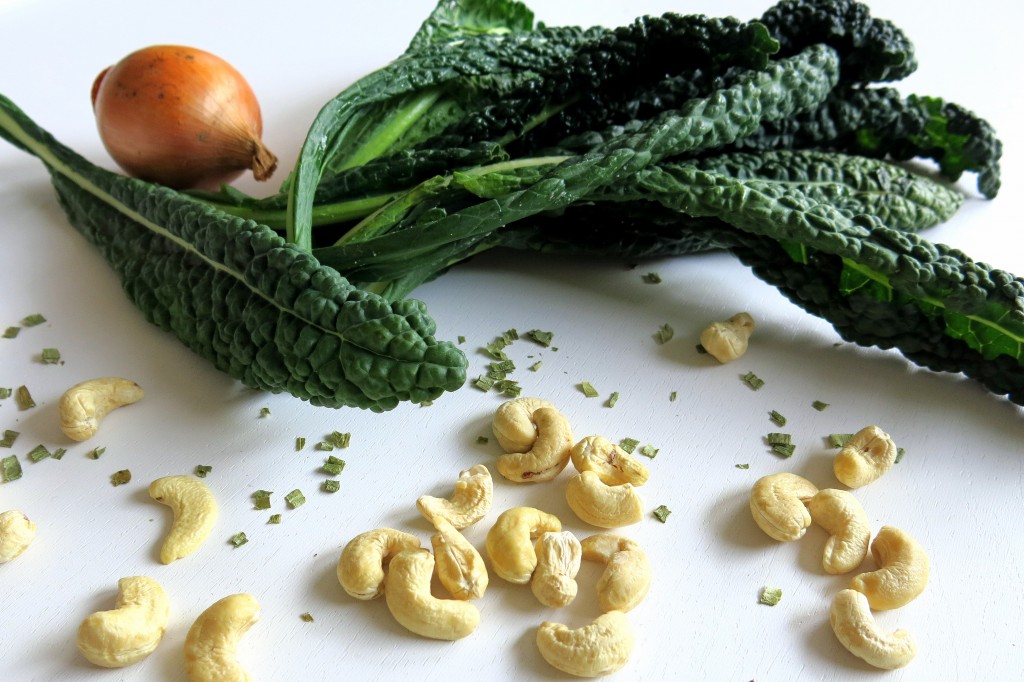 Sour cream and onion is my favorite flavor of kale chips, hands down. I've always had a weakness for sour cream and onion anything, but I don't love how the ingredient lists of my favorite snacks usually contained a whole lot of things that don't seem to be real foods. So when I first discovered kale chips (oh, the wonders of kale chips…), it wasn't long before I was trying to figure out a way to make them in my favorite flavor.
If you've never had kale chips, you're in for a treat. They're crispy, but with an almost melt-in-your-mouth delicateness to them. It totally feels like a snack food, but it's actually a superfood in diguise. It's probably the most fiber-rich and nutrient-dense chip you can eat.
Kale is one of the healthiest vegetables out there. It's loaded with antioxidants and anti-inflammatory nutrients and many studies have shown that it also has significant cancer-protective effects. The fiber in kale is also insanely good at lowering cholesterol.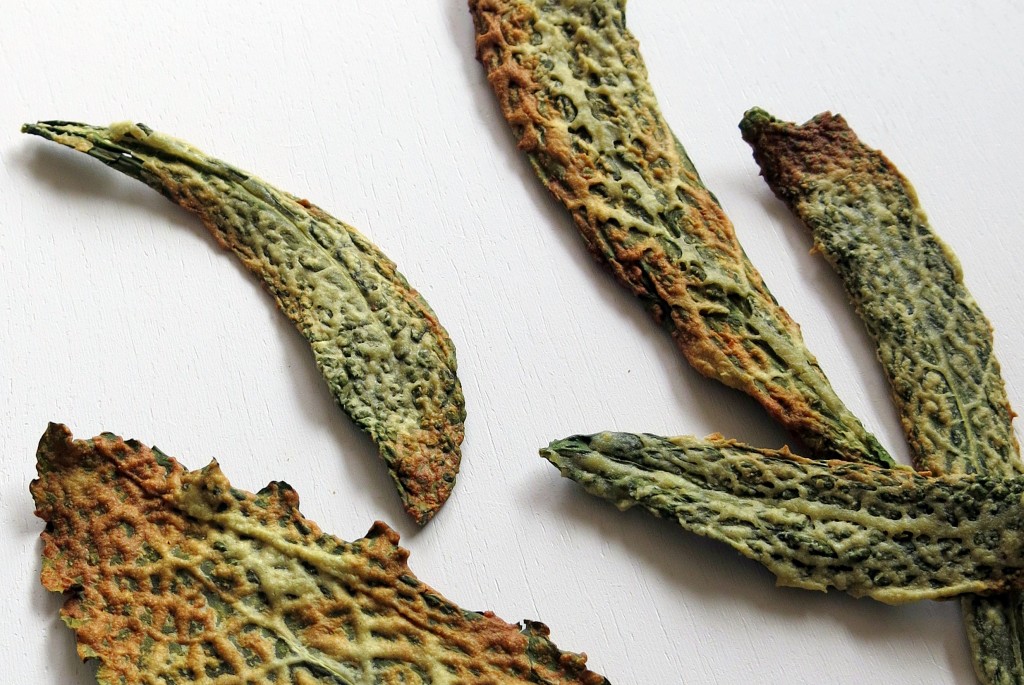 And these are delicious. Like really delicious. Like stand at the oven and eat them right off the pan as they finish baking delicious. I learned a long time ago to make double batches of kale chips if I wanted to have any leftovers. And let me tell you, these are amazing as leftovers. They stay crispy and delicious for up to two weeks, so they're a great make-ahead snack. And did I mention these are vegan? And paleo too? Yeah, they're that awesome.
I love the look of whole leaf kale chips made from Tuscan or dino kale. Not only does their shape look elegant laid out on a platter, but brushing the topping over the each kale leaf makes a pretty webbed effect as it fills in the veins. They're kale chips, but fancified. Curly kale, however, is not only really easy to work with, but also makes the most delicate, flavor-packed kale chips I've had, so I'd recommend it if you're making kale chips for the first time. Whatever type of kale you use, I hope you end up enjoying them as much as I do. Which is an awful lot.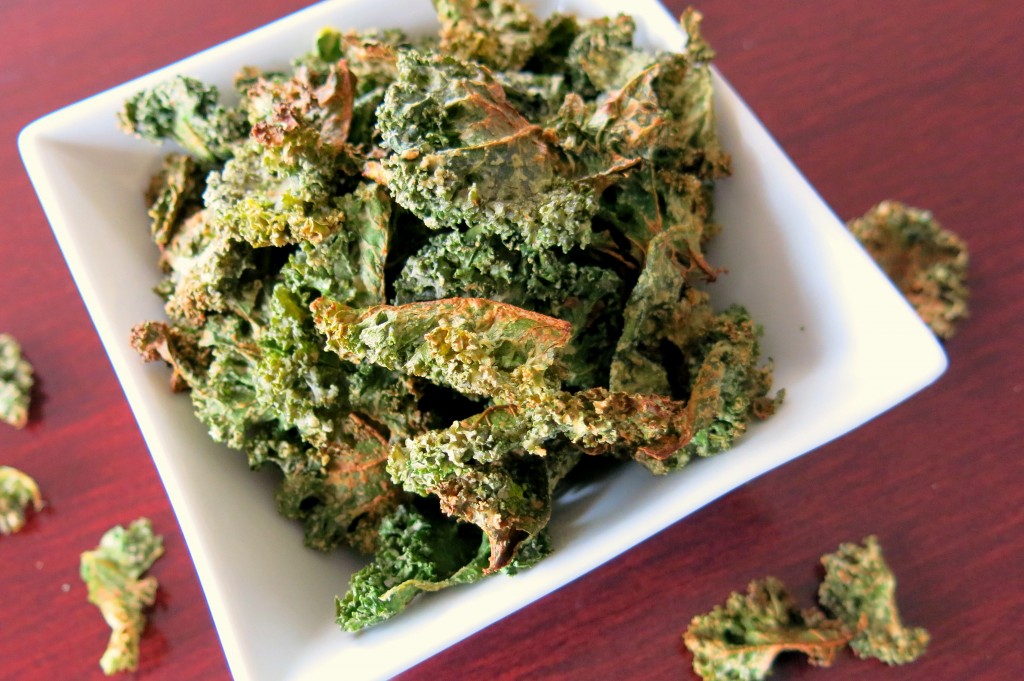 Sour Cream & Onion Kale Chips (Paleo & Vegan)
A delicious, crispy, and nutritious snack, these sour cream and onion flavored kale chips are full of flavor.
Author:
Magda | ideliciate.com
Ingredients
1 bunch kale
½ cup cashews, soaked at least 30 minutes or overnight
¼ cup water
1 tablespoon apple cider vinegar
1 tablespoon lemon juice
2 tablespoons onion powder
¼ teaspoon garlic powder
2 teaspoons dried chives (or 2 tablespoons chopped fresh chives)
½ teaspoon sea salt
Instructions
Preheat over to 350 degrees Fahrenheit.
Remove midribs and cut or tear kale leaves into approximately 2-inch pieces. Place kale in large bowl.
In a small blender or food processor, blend all remaining ingredients until smooth. Pour topping over kale and massage lightly until all of the kale is evenly coated.
Arrange the kale leaves in a single layer on a baking sheet and bake for 20 to 30 minutes, until the kale leaves are completely dehydrated and crispy. Kale chips often bake unevenly depending on the size and amount of topping on each leaf, so you'll have to check every few minutes as they finish baking to remove the ones that are done so that they do not get overly brown.