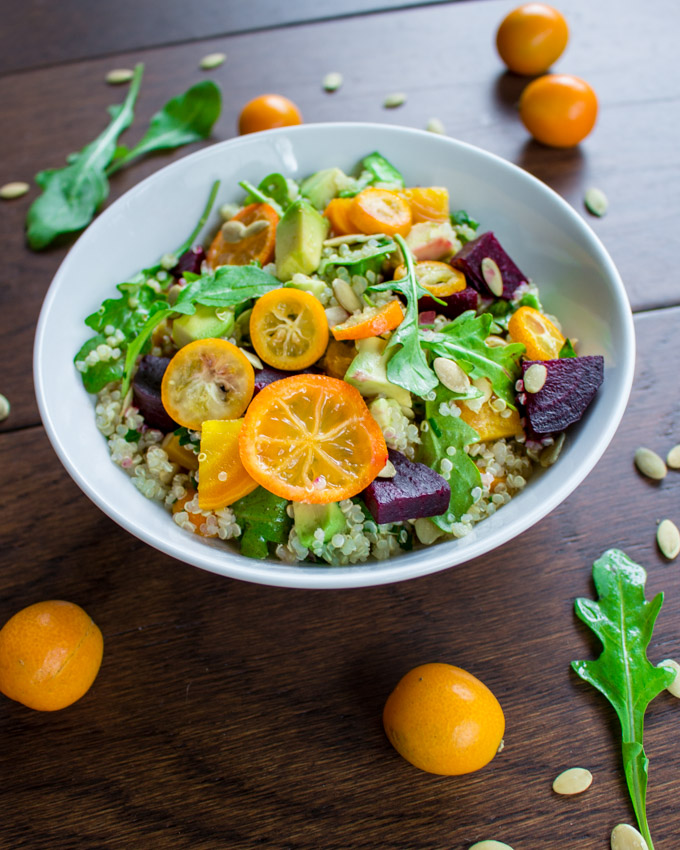 You guys, it's citrus season. I friggin' love citrus season.
I'm so grateful that my job has me working with produce every day because I've had the opportunity to try so many delicious new varieties of citrus fruit. One of the things I'd never tried until this year was kumquats. Not gonna lie, the first time I tried one, I wasn't sure what to make of it. (I mean, you eat the whole fruit, peel and all – it weirds some people out.) But they very quickly grew on me and now I pop those little suckers like candy.
If you've never tasted a kumquat, you're in for a treat. The juicy inner flesh is pretty tart and tangy, but the peel is super sweet and packed with intense citrus flavor. While I've grown to love kumquats on their own, I've also found that they make a delicious addition to many salads!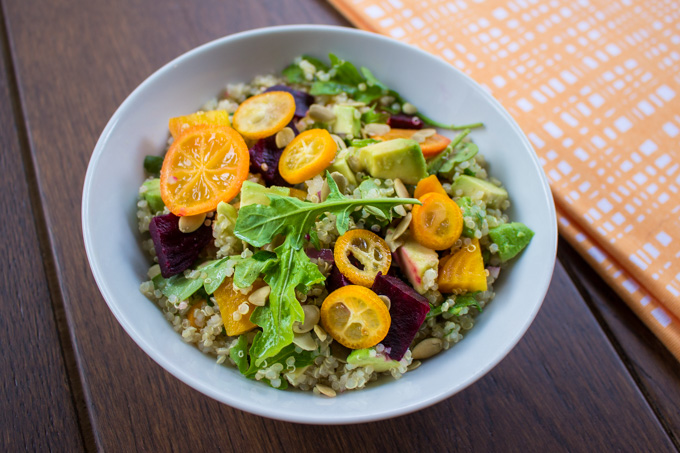 Enter this salad. This salad combines quinoa with sweet, earthy roasted beets, rich and buttery avocado, tangy kumquats, and nutty pumpkin seeds. Dressed with a citrus and sherry vinaigrette, this highly nutritious salad has no added oil or sugar and is chock full of both flavor and nutrients.
I mean, talk about nutritious. (Check out the nutrition facts at the bottom of this post!) This tasty quinoa salad boasts a full day's worth of Vitamins C and K! And it's packed with protein, fiber, and healthy fats so it's super filling. It can totally be a stand-alone lunch as well a nutritious side to dinner. You really can't go wrong with this one. 
(Making this salad out of season and can't get your hands on any kumquats? That's okay! Just substitute with your favorite citrus fruit.)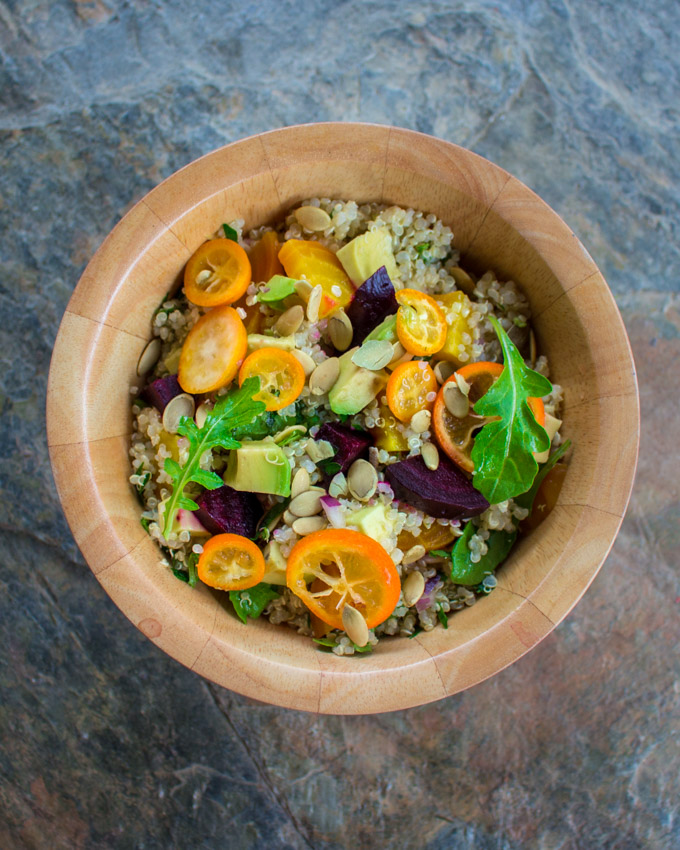 …