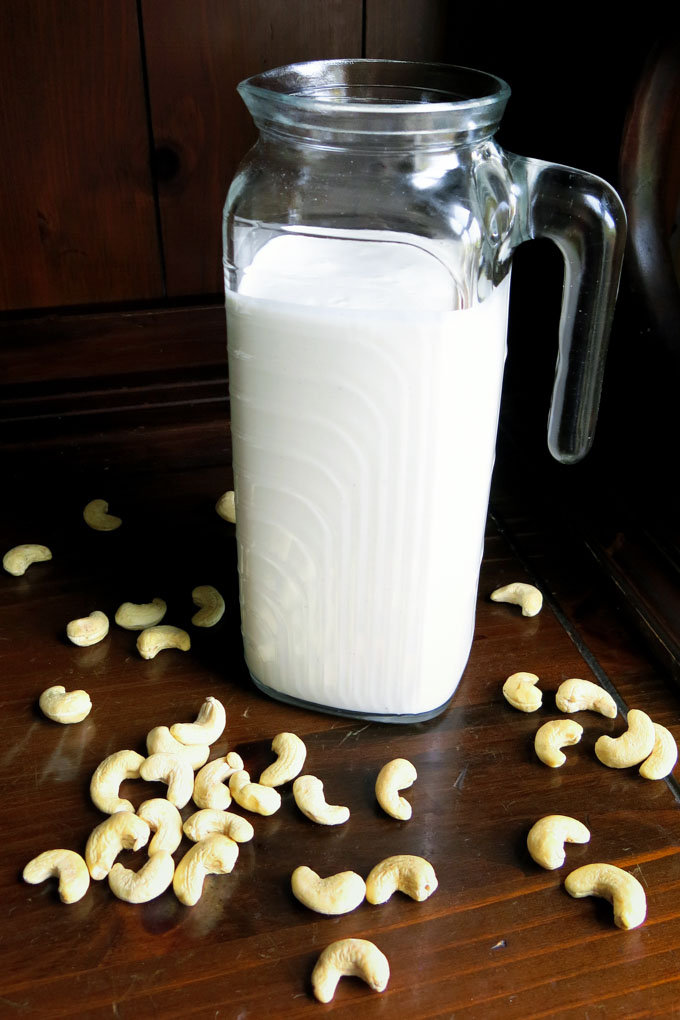 Let's just get right down to it. Cashew cream is amazing. I don't know how it can be that absolutely everyone doesn't know just how amazing it is. It's rich and thick and creamy and smooth, just like milk or cream but without all that lactose and cholesterol and saturated fat. It's the perfect creamy substitute for vegans, people who can't tolerate dairy, or just those who are trying to eat a little bit healthier. It's totally paleo-friendly and totally plant-based at the same time.
A quarter-cup of cashews has almost 100% of your recommended daily intake of copper, which is important for iron utilization, reducing free radicals, and in the development of bone and connective tissue. Cashews are high in antioxidants and in monounsaturated fats, which can help lower your triglyceride levels and protect against heart disease. Those are some good fats! And despite popular opinion, studies have shown that frequent nut consumption actually reduces the risk of weight gain. Take that, dairy!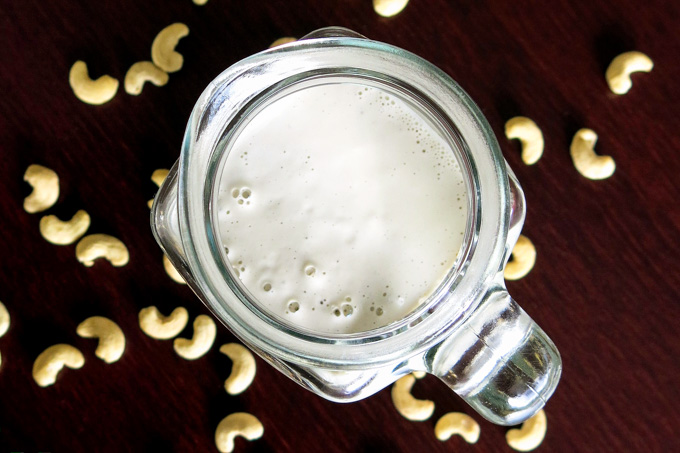 I love this stuff and I use it all the time when I'm cooking, so I figured you should probably have the recipe. Even though there's really not much to it. This stuff is so fast and so, so easy to make that you don't really have an excuse not to try it.
Cashew Cream (Vegan)
This is a rich, creamy alternative to dairy cream. Use it as a base for dressings and sauces or add to soups in place of milk or cream.
Author:
Magda | ideliciate.com
Ingredients
1 cup raw cashews, soaked overnight
1 cup water
Instructions
Drain cashews of their soaking water and rinse well. Place cashews and water in blender, and blend on high speed for several minutes until smooth and creamy.
Notes
*Forgot to soak your nuts last night? That's okay... In a pinch, just cover them with warm to hot water and soak for at least 15 minutes. See, now you've got no excuses...
-Use less water for a thicker, creamier consistency or more water for a less heavy "milk."
-Stored in an airtight container in the fridge, cashew cream should keep for about a week.