Whenever winter rolls around, I get on a major chai kick. Oh my goodness, I just LOVE that warming, soothing blend of chai spices when the weather gets cooler and days get shorter. Inspired by the classic, creamy Indian spiced tea, Chai-style spice blends can vary a bit, but typically include ginger and cinnamon, nutmeg, allspice, and cloves, and – if I have it my way – plenty of cardamom. I kind of have a thing for cardamom.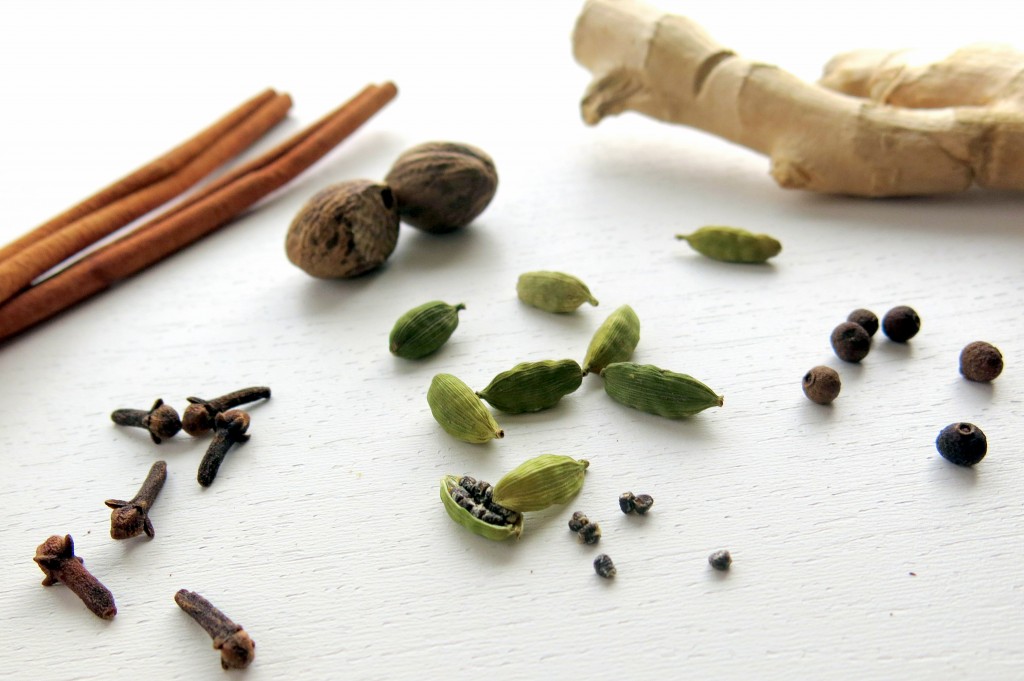 Between work and home, I've had a lot going on this week. I don't know about you, but when I get busy, my meals get very simple. Lots of quick and easy stir fries and salads and sandwiches. And snacks – lots of snacks. Sometimes I end up just grazing all day and come to realize that I haven't even sat down for an actual meal. Which really isn't so much of a bad thing as long as you're snacking on healthy foods.
That's where these pepitas come in. They're a delicious, satisfying snack that's also good for you. Pumpkin seeds are loaded with minerals and protein.

Pumpkin seeds are a very good source of magnesium and zinc. They're also high in tryptophan, an amino acid which can help regulate your appetite, improve your sleep, and elevate your mood. So snack away!
These pepitas are made with some chai-inspired spices, a touch of sweetness, and a hint of salt. They're lightly roasted to maximize both flavor and nutrition, and they make your kitchen smell all kinds of wonderful while they're in the oven. And they're reeeally quick and easy to make, for those times when life gets a little bit busy on you.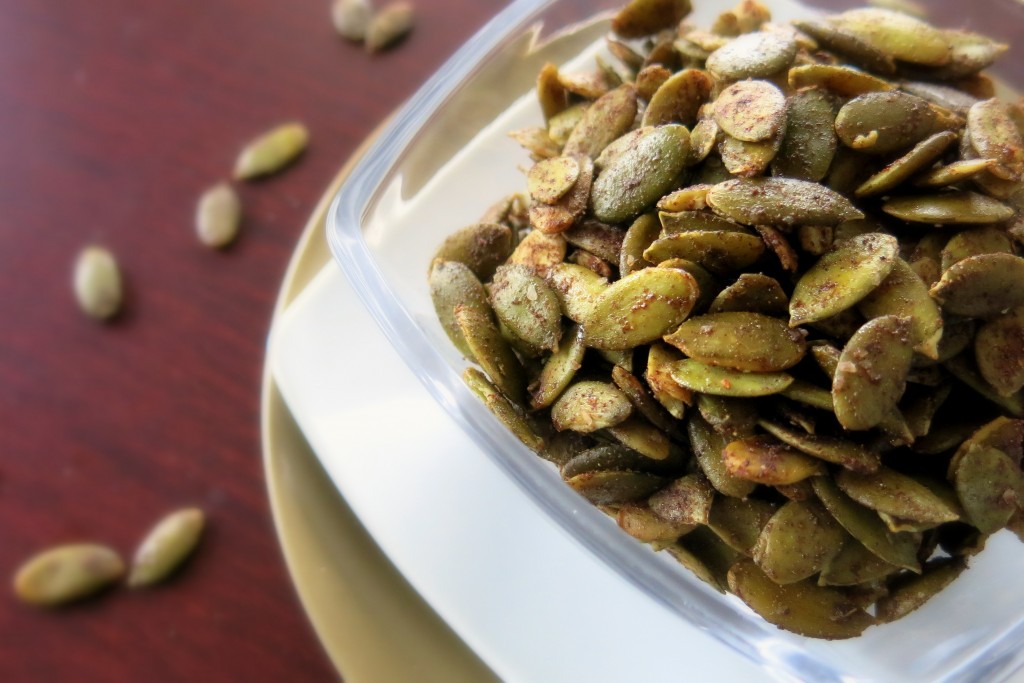 Chai Spiced Pepitas
Lightly roasted pepitas with chai spices, maple syrup, and a touch of salt. An easy, delicious, and healthy snack.
Author:
Magda | ideliciate.com
Ingredients
2 cups raw pepitas
2 tablespoons maple syrup
½ teaspoon kosher salt
1 teaspoon ground cinnamon
1 teaspoon ground cardamom
½ teaspoon ground ginger
½ teaspoon ground cloves
¼ teaspoon ground allspice
⅛ teaspoon ground nutmeg
Instructions
Preheat oven to 200 degrees Fahrenheit.
In a medium bowl, mix pepitas and maple syrup until well coated. In a small bowl, combine salt and spices. Sprinkle the spice mixture over the syrup-coated pepitas and mix well until spices are evenly distributed.
Spread pepitas into a thin layer on a baking sheet and bake for 15-20 minutes or until aromatic and lightly crispy.