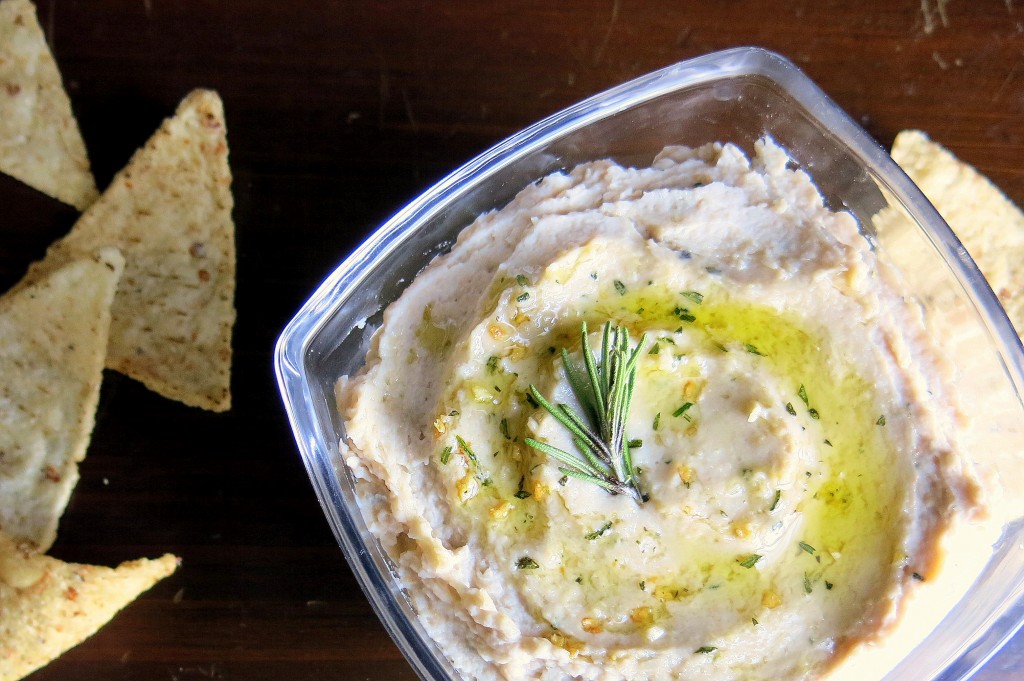 Okay, so I don't have a lot to say about this dip. It is so very simple, but you absolutely have to try it. It's so, so good AND it's good for you AND it's like the easiest dip ever to make. It's made from just a few basic ingredients that are always in my pantry (or the garden, in the case of rosemary), so it's one of those things I end up making when the fridge is looking pretty bare. And it's so fast and easy to throw together that there's no excuse not to make it.
This healthy, delicious white bean dip is made with olive oil that's been infused with fresh garlic and rosemary and puréed until it's smooth and creamy. It can be easily dressed up by topping it with a handful of toasted almonds or pine nuts. And it's both delicious and nutritious!
Not only are beans exceptionally high in fiber and protein, but they are also excellent sources of B complex vitamins such as folate and thiamin, which support energy metabolism and are important for nerve and brain health. Beans are also rich in iron, which is important for energy production and the transport of oxygen to the body's many organs and tissues.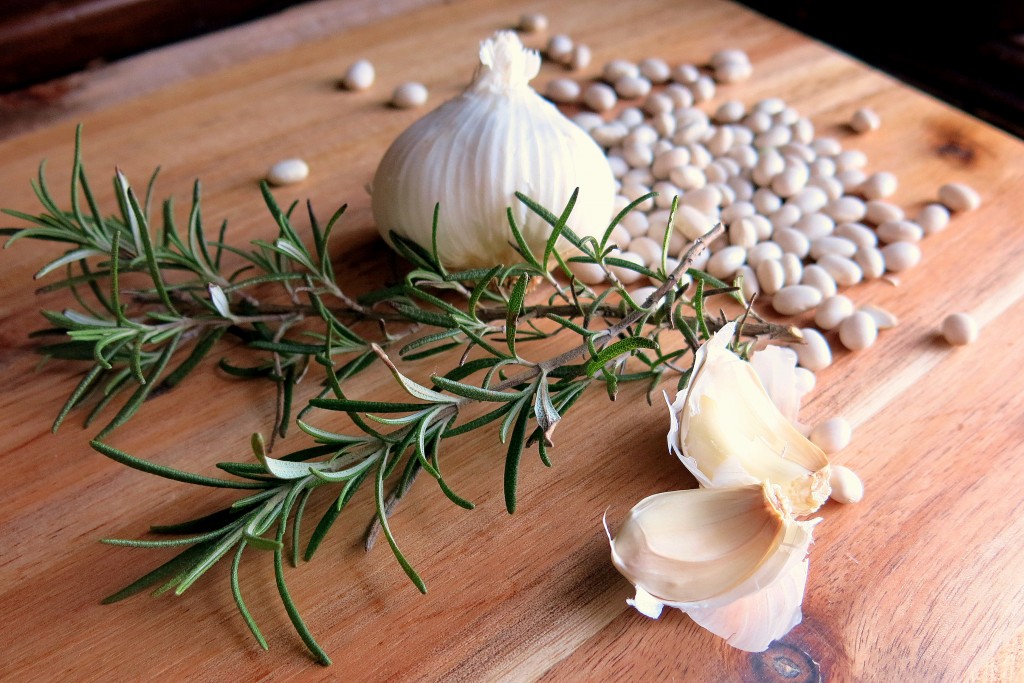 Because of how simple this recipe is, it's the perfect dip to whip up for last-minute get-togethers, potlucks, or parties. Serve it alongside fresh veggie crudités or with your favorite tortilla chips, some salsa and guacamole. Perfect for Super Bowl Sunday, if you're into that kind of thing.
You can also use it as a spread in sandwiches or to top some crusty bread paired with a soup or salad. Yum.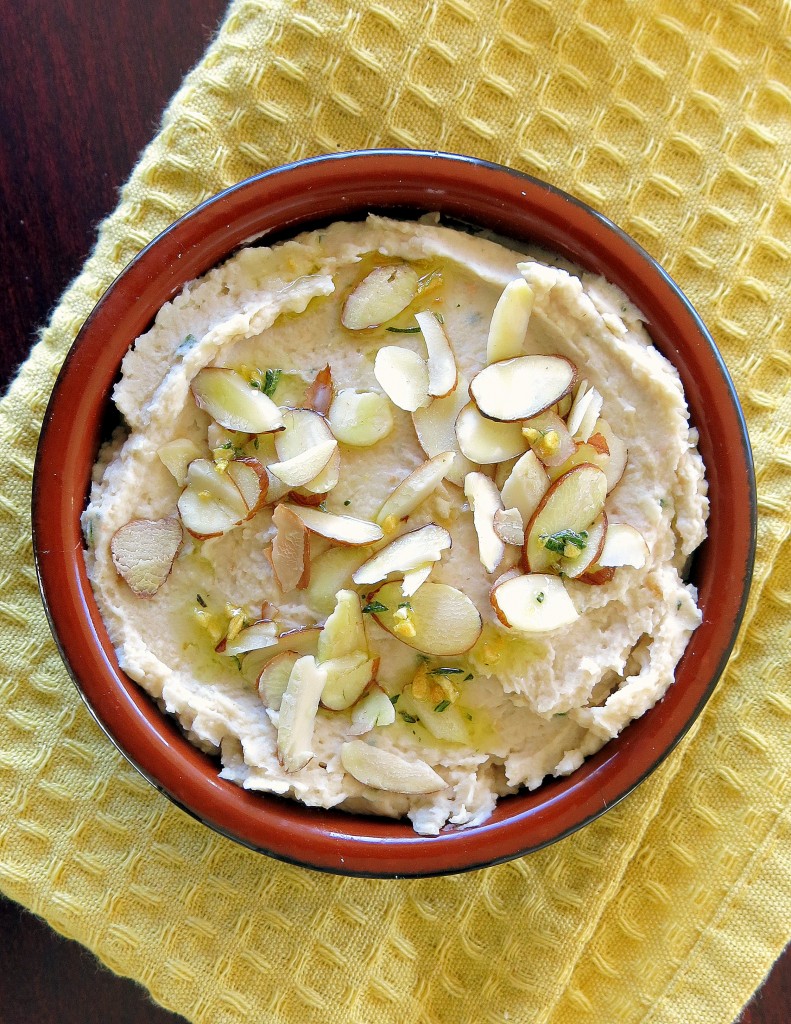 Garlic Rosemary White Bean Dip
A delicious, smooth and creamy white bean dip infused with garlic and rosemary. It that couldn't be quicker or easier to make.
Author:
Magda | ideliciate.com
Ingredients
3½ cups cooked white beans (or 2 cans, rinsed and drained)
5 tablespoons extra virgin olive oil
5-6 cloves garlic, minced
2-3 teaspoons finely chopped fresh rosemary
sea salt to taste
2 tablespoons toasted sliced almonds or pine nuts to garnish (optional)
Instructions
Pour olive oil into a small saucepan and add minced garlic and rosemary. Heat over medium-low heat until it starts to sizzle, about 3-6 minutes. Allow the oil to sizzle for 30-60 seconds, then remove from heat. Allow the oil to cool slightly.
Place beans in a food processor and process on high to make a thick puree. Drizzle in the oil a spoonful at a time and continue to process until smooth and creamy, stopping to scrape the sides of the bowl if necessary. Retain a small amount of oil for garnishing the top if desired. Salt to taste. Top with toasted nuts if using.