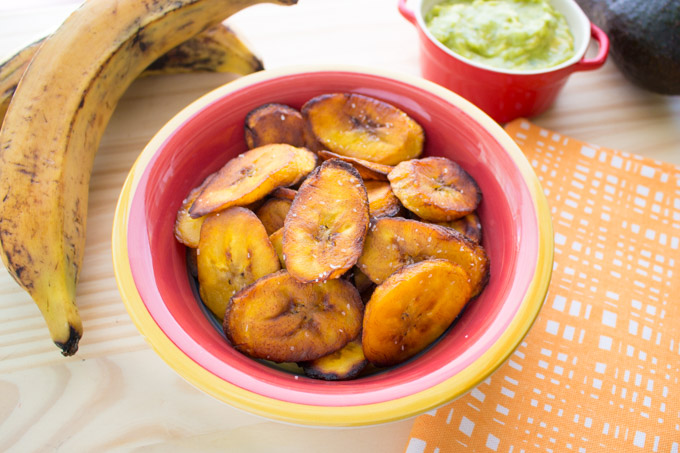 Today I would like to profess my undying love for plantains. Plantains are amazing. You can fry 'em up when they're green for a savory, salty, crispy snack, OR you can let them ripen to a yellow or black and cook them up then for a softer, deliciously sweet and fruity dish. YUM.
I've been cooking up a lot of plantains lately. They're so easy to work with and super quick to fry up, and I will defy you to find me someone that doesn't like them.
This recipe is for fried ripe plantains, or maduros fritos. These fry up into salty-sweet, ever-so-slightly tangy, melt-in-your-mouth, lightly caramelized slivers of deliciousness. Yes, please.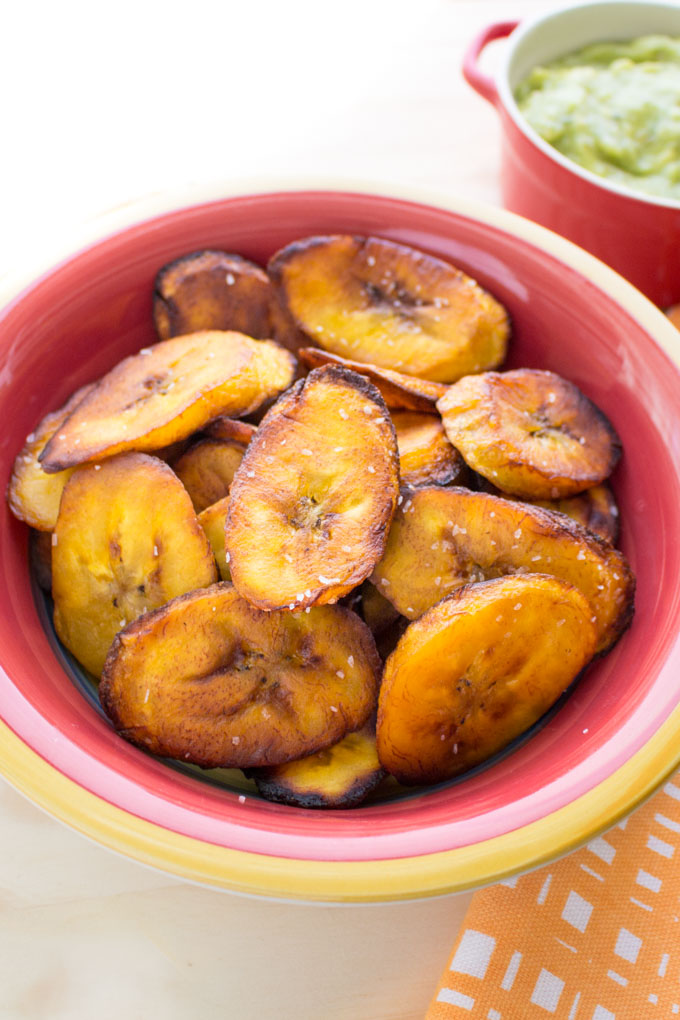 Eat up! Plantains, like bananas, are an excellent source of potassium, which is important for maintaining normal blood pressure and overall kidney health.
Platanos Maduros Fritos: Fried Ripe Plantains
An easy and delicious snack or side, these fried ripe plantains are sweet and salty, fruity and just a little bit tangy. Caramelized on the outside with a creamy center, these practically melt in your mouth. These "maduros fritos" are the perfect accompaniment to rice, beans, or any Caribbean or Central/South American dish!
Author:
Magda | ideliciate.com
Ingredients
3 ripe plantains (yellow to black in color)
3-4 tablespoons olive, coconut, or avocado oil
coarse sea salt to taste
lemon or lime juice to taste (optional)
Instructions
Peel the plantains by cutting off the ends, lightly scoring one of the seams with a knife, and peeling away from the center. Slice plantains diagonally about ¼-1/2" thick.
Heat the oil in a large skillet over medium heat until hot enough that a drop of water starts to sizzle. Add the plantains and cook for about 3-4 minutes each side.
Remove from skillet onto a paper towel. Toss immediately with lemon or lime juice (if using) and salt.