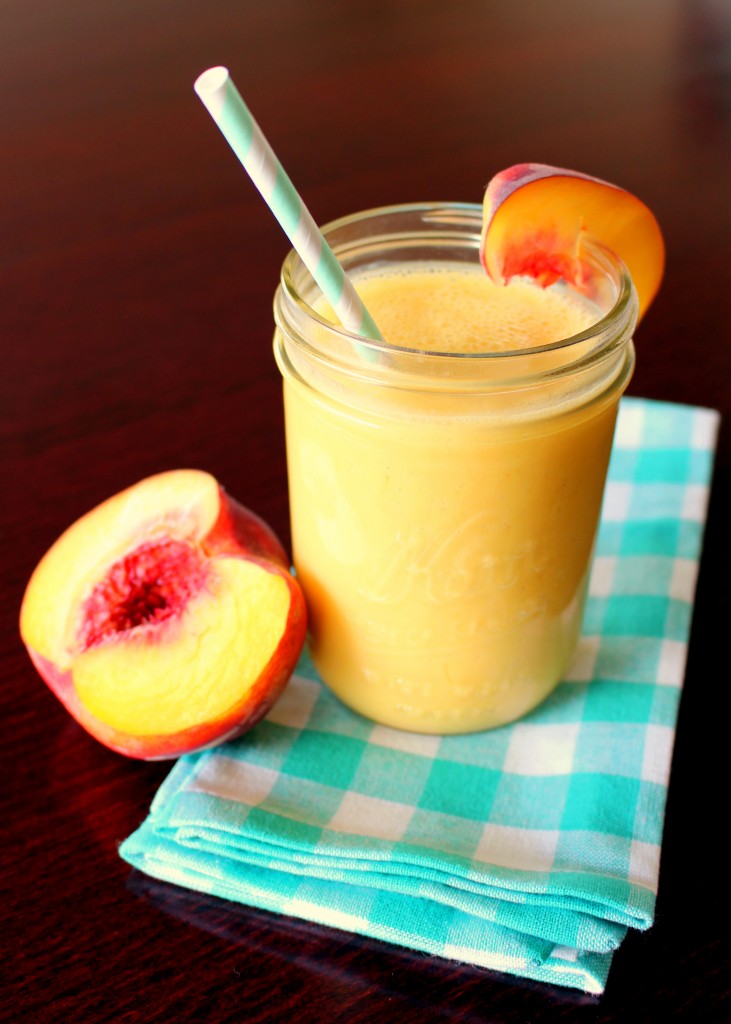 I think peaches are my favorite fruit of all time. When they're fresh and in season, I barely eat anything else. There's nothing like a fresh-picked peach, ripe right off the tree, still warm from the sun. Nothing purchased from a store could ever compare.
There's a wonderful u-pick peach farm nearby that grows a bunch of different varieties all for only a buck fifty per pound, and I love taking my sister or a couple of friends peach picking and going a little crazy. We've been known to pick 40 pounds at a time when my favorite varieties are ripe. They grow everything from extra-early varieties to late ones, but even so, peach season goes by so quickly, it's easy to miss. If you're in the Portland Metro area in late July or August, be sure to pay Jossy Farms a visit and try their peaches!
For me, heaven is a place where peaches are in season all year long. That's how much I love them. It's not even just the fruit, though… I love peach anything. Peach tea, peach lemonade, peach cobbler, peach lip balm… Hell, I've even painted the walls of two of my former bedrooms a gorgeous peachy color. I. Love. Peaches. You don't even know.
I also love smoothies. So… peach smoothies? Um, yes please!
So maybe it's no surprise, considering how I have already waxed poetic on my extreme love for peaches, that I now tell you that this peaches and cream smoothie is, like, my favorite smoothie ever. It's rich, smooth, and creamy, infused with a touch of vanilla ,and bursting with fresh peach flavor. If you use ripe peaches, you don't need even a bit of added sugar. You can use dairy milk and yogurt in this recipe, or just as easily substitute your favorite non-dairy alternatives. You can even use ice cream or frozen yogurt in place of the yogurt, add some vanilla beans, and have yourself the best milkshake ever. You're welcome.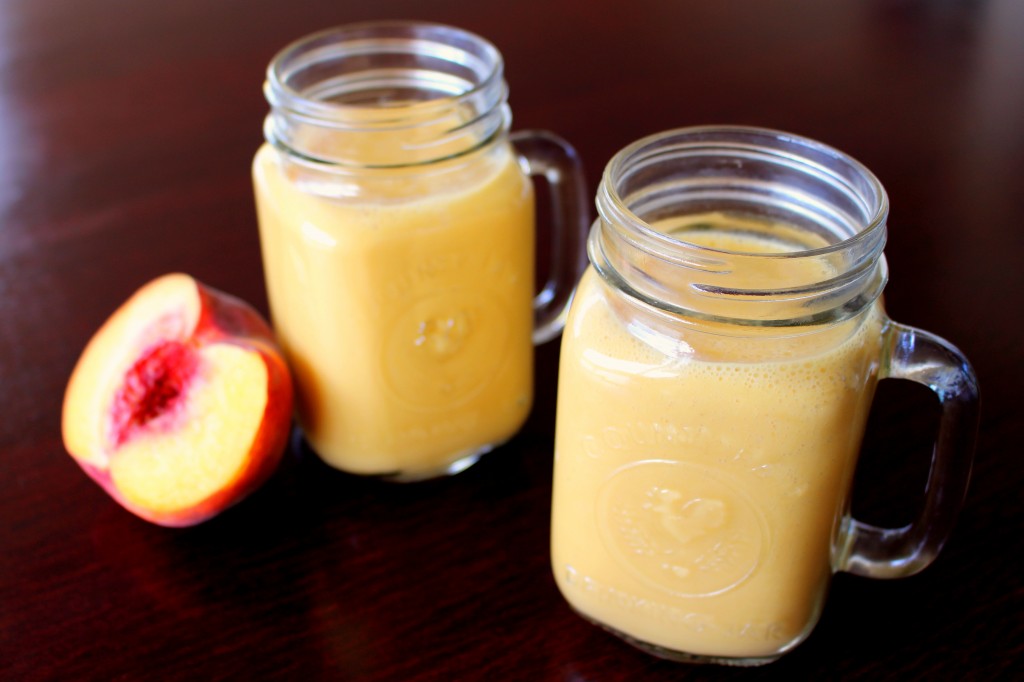 Peaches are not only super delicious, but they're also good for you! A good source of vitamin C and vitamin A from beta-carotene, peaches are high in antioxidants that can help to protect your eyesight, prevent against inflammation, and reduce your risk of heart disease.
Peaches & Cream Smoothie
A rich, creamy smoothie bursting with fresh peach flavor! Infused with a hint of vanilla and a bit of fresh orange juice, it has no added sugars and can easily be made vegan or paleo using your favorite dairy alternatives.
Author:
Magda | ideliciate.com
Ingredients
2 peaches, peeled
1 large orange, juiced and strained (about ⅔ cup juice)
1 cup milk or milk-alternative
½ cup yogurt of choice (plain or vanilla)
1 tsp vanilla extract*
½ cup ice (optional)**
Optional Boost: 1-2 capsules of probiotic powder***
Instructions
Throw all ingredients into a blender and blend until smooth, then drink up!
Notes
*If you want to amp up the vanilla flavor, you can also add some vanilla bean!
**I love a rich, fuller-flavored smoothie and don't love getting brain freeze, so I usually omit the ice, but that doesn't mean you have to.
***Probiotic supplements are awesome and very beneficial for your gut! Those gel capsules, however, are not so easy to digest, so I like to empty the powder into shakes or smoothies and get my daily dose that way.