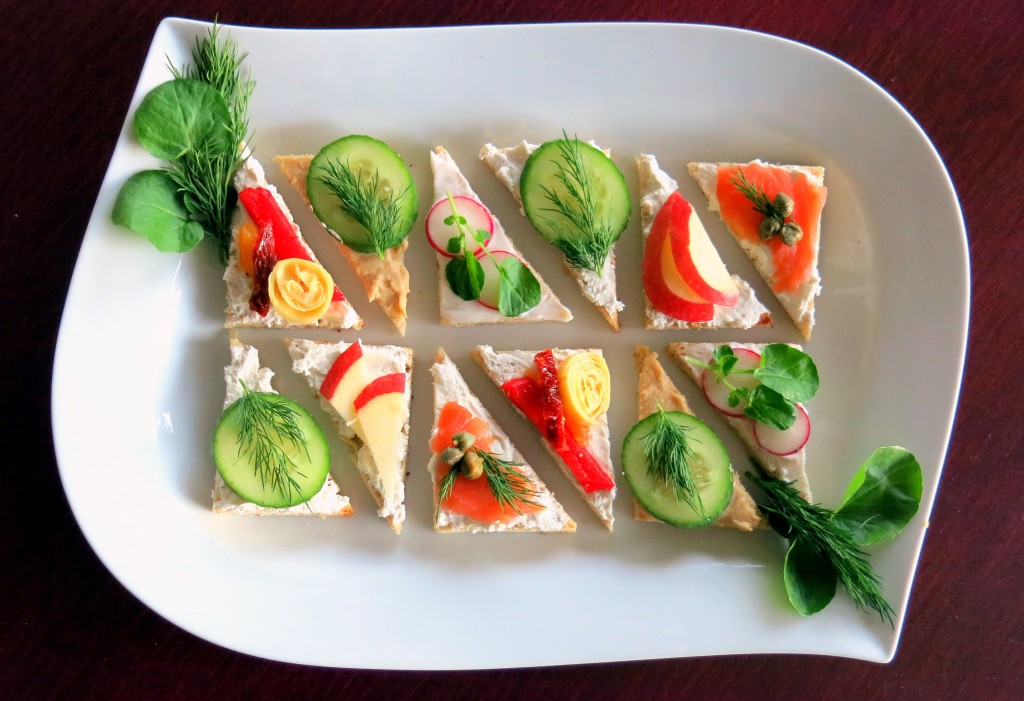 Okay, so this one time (confession: it was a while ago now), we hosted a small tea party as an excuse to get together and watch the latest episode of BBC's Sherlock. (My sister is more than a little obsessed with this show. And pretty much anything and everything even remotely tea-related.) The tea party wasn't anything too fancy… just a few friends, some cookies, a great deal of tea, and these cute little sandwiches we threw together.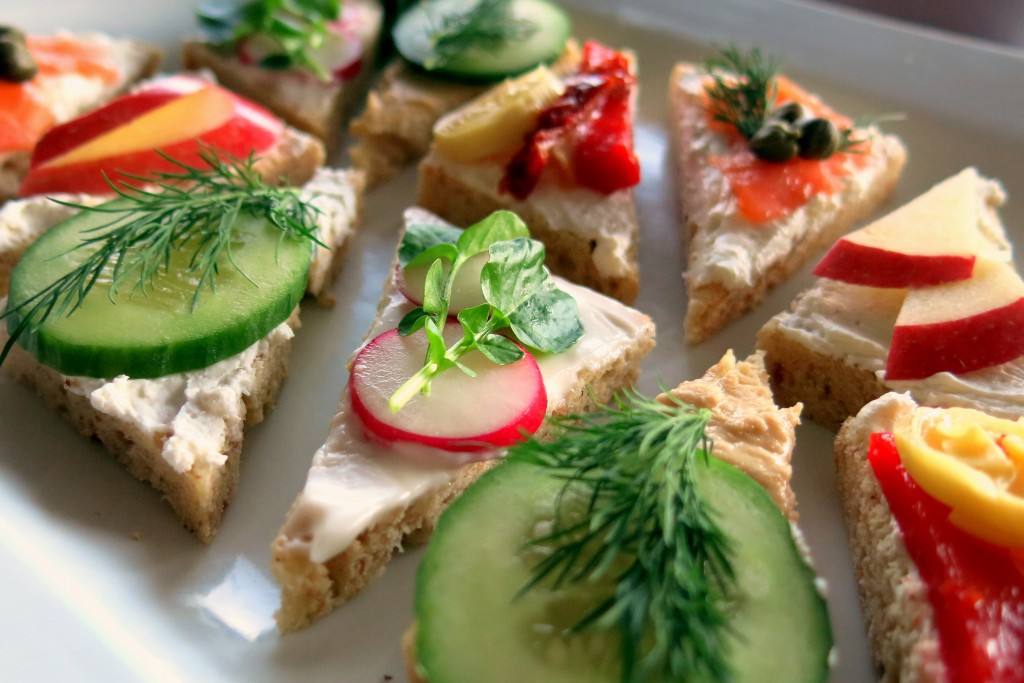 These sandwiches are extremely versatile because you can customize them specifically to the dietary preferences or restrictions of your guests. Feeding vegans? Use hummus, a nut, seed, or bean spread, a vegan cream cheese, or a vegan mayo or aioli, and skip the smoked salmon and cheeses in favor of more veggies or fruits (or your favorite dairy-free cheeses!). Gluten-free or other food sensitivities? Just use a gluten-free bread, flatbread, or crackers, and check the ingredients of any spreads you're using to make sure they're safe.
Play with the colors and the textures of the ingredients you're using, use whatever produce is fresh or in season, and just have fun putting these together… Serve with a pot full of your favorite tea and enjoy!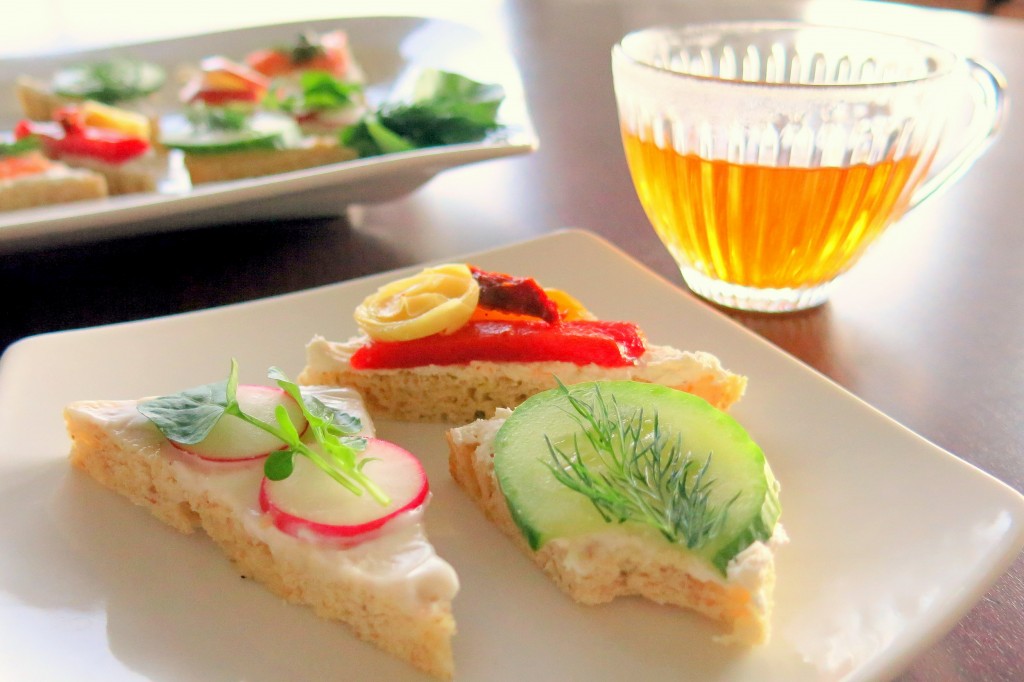 We used the following combinations for our tea sandwiches so that there was something for everyone…
Fromage blanc, roasted sweet peppers, sun dried tomato, and artichoke heart
Hummus, cucumber, and dill
Vegenaise, radish, and watercress
Cream cheese, cucumber, and dill
Honey-flavored goat cheese and sliced apple
Cream cheese, smoked salmon, dill, and capers
Tea Sandwiches
Tea sandwiches are the perfect accompaniment to tea and scones for a light lunch or tea party. They're incredibly versatile, since there's no limit to the different kinds of combinations you can create.
Author:
Magda | ideliciate.com
Ingredients
-10-12 slices sandwich bread
-spreads or cheeses of choice (eg. cream cheese, hummus, mayo, fromage blanc, goat cheese, sliced hard cheeses, etc.)
-sliced vegetables, fruit, or protein of choice (eg. cucumbers, radishes, sun dried tomatoes, artichoke hearts, roasted sweet peppers, apple, pear, smoked salmon etc.)
-greens, herbs, or garnish of choice (eg. watercress, arugula, dill, basil, parsley, capers, etc.)
Instructions
Cut crusts off of sandwich bread so that you are left with a rectangle or square. Cut each piece diagonally into triangles.
Layer each piece of bread with your spread of choice, then your sliced vegetables, cheese, etc. Garnish with capers, a leafy green, or a small sprig of an herb. Play with different colors and textures to make it fun!