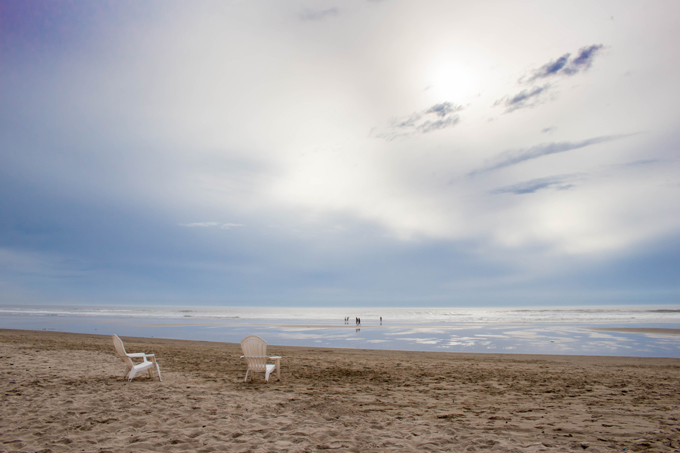 Need a little bit of inspiration? Or maybe you're just curious what this whole manifesto thing is all about? What is a manifesto, anyway?
A manifesto is simply a declaration of a person or organization's views, beliefs, or intentions. It can take the form of a speech, a list, a video, or even a book. It can be intensely personal or it can represent the beliefs of a large group of people.
The U.S. Declaration of Independence is a manifesto. So are the Ten Commandments from the Bible, the "4 Noble Truths" of Buddhism, and Karl Marx's Communist Manifesto.
Here are eight more awesome manifestos, from Ben Franklin to Baz Luhrmann and Audrey Hepburn to Apple.
#1. Benjamin Franklin's "13 Virtues":
Temperance. Eat not to dullness; drink not to elevation.
Silence. Speak not but what may benefit others or yourself; avoid trifling conversation.
Order. Let all your things have their places; let each part of your business have its time.
Resolution. Resolve to perform what you ought; perform without fail what you resolve.
Frugality. Make no expense but to do good to others or yourself; i.e., waste nothing.
Industry. Lose no time; be always employ'd in something useful; cut off all unnecessary actions.
Sincerity. Use no hurtful deceit; think innocently and justly, and, if you speak, speak accordingly.
Justice. Wrong none by doing injuries, or omitting the benefits that are your duty.
Moderation. Avoid extremes; forbear resenting injuries so much as you think they deserve.
Cleanliness. Tolerate no uncleanliness in body, cloaths, or habitation.
Tranquility. Be not disturbed at trifles, or at accidents common or unavoidable.
Chastity. Rarely use venery but for health or offspring, never to dullness, weakness, or the injury of your own or another's peace or reputation.
Humility. Imitate Jesus and Socrates.
 #2. Frank Lloyd Wright's "Fellowship Assets" for his apprentices:
1. An honest ego in a healthy body.
2. An eye to see nature
3. A heart to feel nature
4. Courage to follow nature
5. The sense of proportion (humor)
6. Appreciation of work as idea and idea as work
7. Fertility of imagination
8. Capacity for faith and rebellion
9. Disregard for commonplace (inorganic) elegance
10. Instinctive cooperation
 #3. Audrey Hepburn:
"I believe in manicures. I believe in overdressing. I believe in primping at leisure and wearing lipstick. I believe in pink. I believe that laughing is the best calorie burner. I believe in kissing, kissing a lot. I believe in being strong when everything seems to be going wrong. I believe that happy girls are the prettiest girls. I believe that tomorrow is another day and I believe in miracles."
#5. Apple's C.O.O. Tim Cook on the company's culture and values:
"We believe that we're on the face of the earth to make great products and that's not changing. We're constantly focusing on innovating. We believe in the simple, not the complex.
We believe we need to own and control the primary technologies behind the products that we make and participate only in markets where we can make a significant contribution.
We believe in saying no to thousands of projects so that we can focus on the few that are meaningful to us. We believe in deep collaboration and cross pollination in order to innovate in a way others cannot.
We don't settle for anything other than excellence in any group in the company, and we have the self-honesty to admit when we're wrong and the courage to change."
#7. Accidental Creative's Manifesto for Artists and Other Creatives
We create. Everyday. Not because we have to, but because we can't help it. We empty ourselves because that's what artists do.
We are brilliant at what we do, but what we do does not define us.
We understand that our vocation is bigger than our occupation.We're on this earth to do more than earn a paycheck.
We are committed to growth. We do not tolerate stagnancy, because it's the first sign of death.
We are committed to healthy creating. We recognize that to be prolific for a long time involves intentionality, choice and discipline.
We know the value of what we make, and we refuse to prostitute ourselves to organizations. We make career decisions based upon who we are not what everyone else would do in our situation.
We are always looking for ideas. We are focused, curious and passionate about life, because life is art.
We refuse to play the victim. We are proactive and responsible for our own creative health.
We are generous because we are free. We know that the goal is to act on the best idea, whether or not it's our own. We build other people up, even when they don't reciprocate.
We are committed to relationships. We recognize that healthy creating will come out of vibrant relationships.