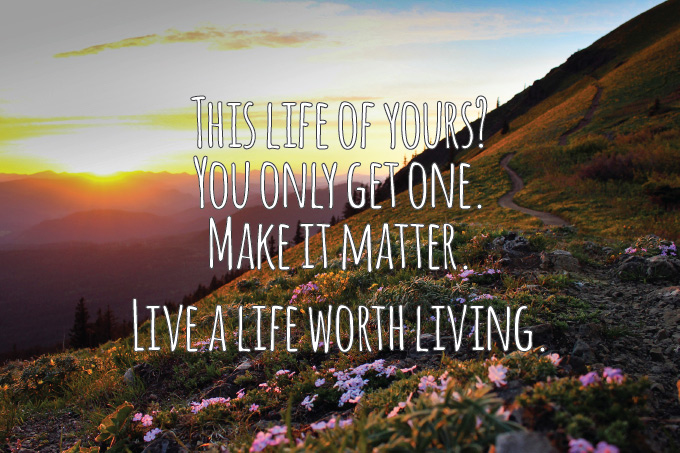 A manifesto is a public declaration of one's views, beliefs, or intentions. It's a life stance, a belief system, and a set of values. Above anything else, it's a verbalization of what one believes to be of the utmost importance.
In another sense, a manifesto is similar to a mission statement. Any successful business, school, or organization will have a mission statement, which is simply a set of goals and principles that guide the way they conduct themselves.
But a manifesto is more than just a set of goals or a code of conduct. Because a manifesto is an expression of one's core values and principles, it by its very nature inspires action or change. And this is the true value of having a personal manifesto. Putting your values and ideals into words and reminding yourself of those guiding principles on a daily basis causes you to examine the reality of your life more closely than you otherwise would.
I spent a long time thinking about what I wanted my life to look like and what was most important to me. These are the things that I believe in.
Do I do all of this every day? Of course not. Some of the things I've included in my manifesto are actually very difficult for me to do. Many of them don't come naturally to me. But by making a commitment to the principles I've decided are most important to me, I am challenged every day to follow through.
I challenge myself every day to live my manifesto. Do you?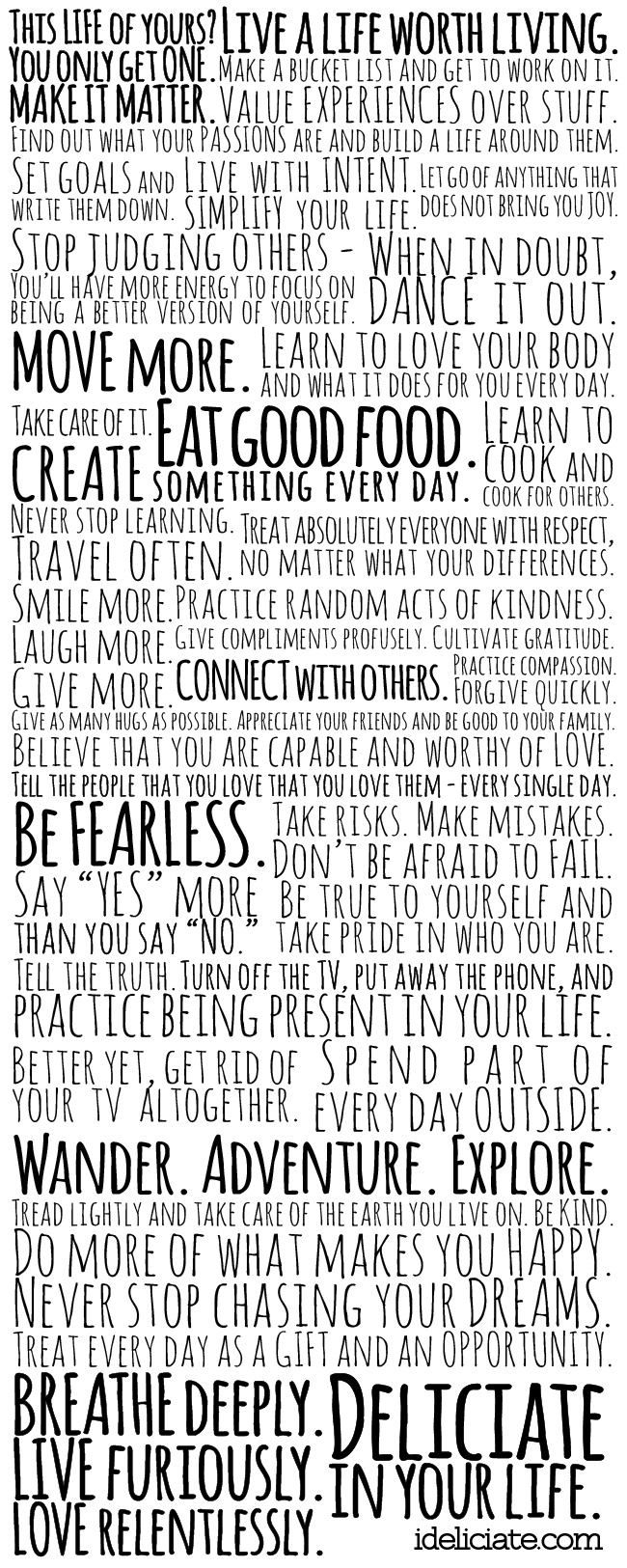 These words are the inspiration for Project Delici8, my 8-year quest to actively live my manifesto! Check out the manifesto's main page to see just how I'm doing that and to read more about each of these goals and values.