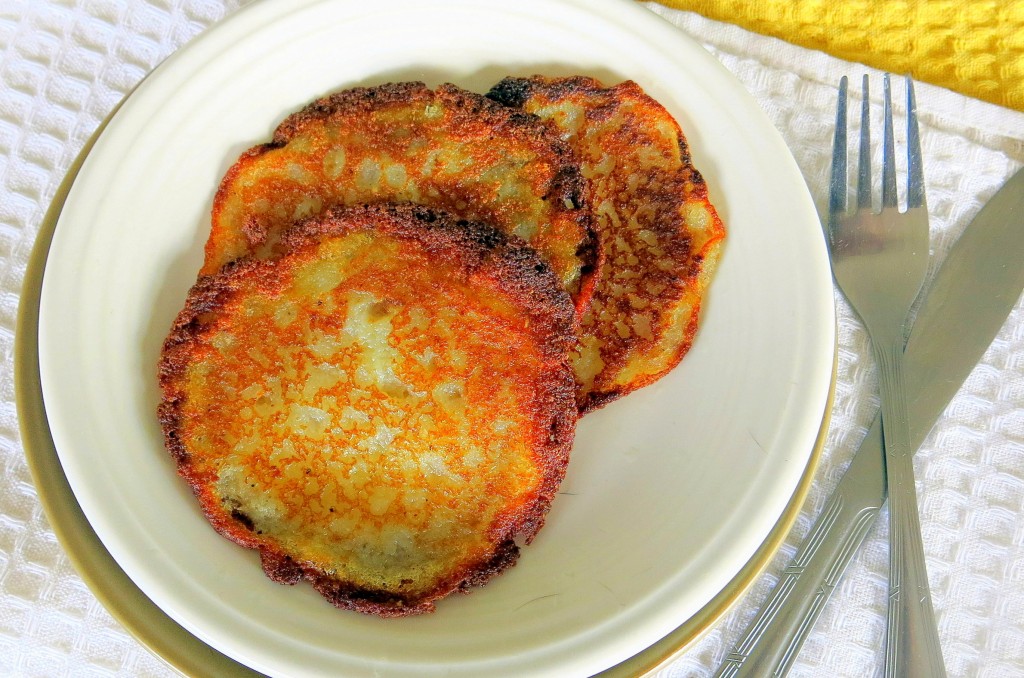 Potato pancakes may just be my favorite food. What can I say? I'm Polish. I think it's in my blood.
I used to make potato pancakes the traditional way, by peeling and grating and draining the potatoes, doing the same thing with the onions, and then adding plenty of flour and eggs to bind them together. And don't get me wrong, they're delicious that way, but I've since discovered a much easier, faster, and less labor intensive way to make them. And I haven't gone back.
The trick is using a high-powered blender like a Vitamix or Blendtec and pureeing the potato and onion until you get a smooth batter. It completely eliminates the need for binders like egg, making this version completely vegan. And there is only a small amount of flour used – I used tapioca flour to make these grain-free and gluten-free, but you can use almost any flour you like (brown rice flour works great too).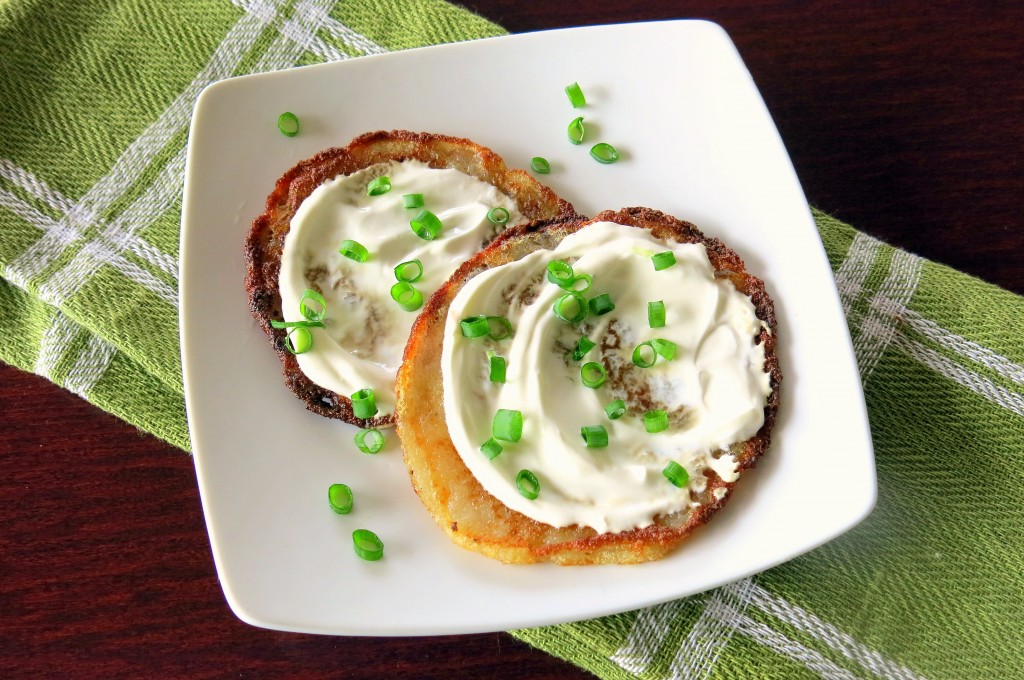 These are out of this world delicious with either sour cream or applesauce (see my recipe for clean, homemade applesauce here). But they're pretty versatile, and you can serve them with all kinds of toppings (it's quite nontraditional, but my mom has started to spread hummus on them). Serve with a fresh, green salad and make a meal out of it. Or… just do as I so often do, and eat them right off the pan, standing over the stove.
Potatoes often get a bad rap, but they are actually a very good source of vitamins B6 and C, as well as potassium and manganese. Researchers have found 60 different kinds of phytochemicals and vitamins present in potatoes, which include flavonoids that help protect against heart disease and some cancers. And like other vegetables, they're a good source of fiber and antioxidants.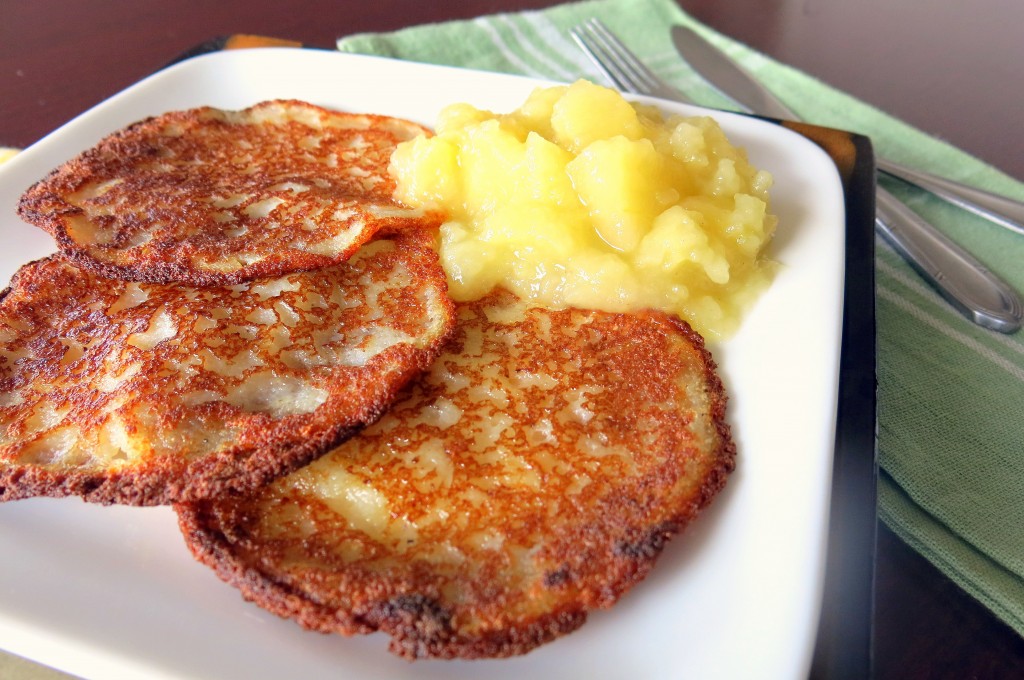 Quick & Easy Potato Pancakes in a Blender
These delicious potato pancakes (or latkes) are made using a high-powered blender, cutting back drastically on prep time and eliminating the need for binders like eggs. They are gluten-free, grain-free, and vegan.
Author:
Magda | ideliciate.com
Ingredients
1 pound potatoes, peeled or scrubbed well*
1 medium onion
¼ cup flour of choice (I usually use tapioca or brown rice flour)**
¾ teaspoon sea salt
¼ teaspoon ground pepper
oil for frying
Instructions
Chop potatoes and onion into small 1- to 2-inch chunks. Toss into your high-powered blender one handful at a time, processing at medium to high speed. Add salt and pepper and blend until smooth. Add tapioca flour and blend or stir to combine.
Pour in enough cooking oil to cover the bottom of a large skillet. Heat over medium-high heat until a drop of water or batter starts to sizzle in the oil.
Scoop a large spoonful of batter onto the skillet and smooth out into a small circle, making three to four pancakes per batch. Fry 2 to 3 minutes on each side, until golden. Serve immediately.
Notes
*You can use either yellow, red, or russet potatoes. I like to use a combination of two or more types. I tend to peel the thicker-skinned russets, but usually leave the skin on yellows or reds.
**You may substitute almost any neutral-tasting flour for the tapioca flour. I also recommend using brown rice flour.